---
Gaby Lynch Osoyoos
Saturday, January 10, 2015
Living in the Okanagan area and with so many activities to do around here, it can get a little overwhelming trying to choose the perfect activity for your family. It is nice to have a website like LetsGoPlayOutside.com which has all of the fun activities in specific destinations all in one place. You just browse and decide with your family what you want to do and voila. It's been our favorite tool for picking out our activities at the most amazing destinations within our budget. We have been to some amazing skiing destinations thanks to this website. Thank you!
Rob
Friday, July 10, 2015
LetsGoPlayOutside.com is a goldmine! Their service surpassed all my expectations. The website is loaded with information and surprisingly easy to navigate. I can quickly search for my favorite activities. It's like a dream come true for me! I didn't need any convincing to sign up immediately. My only regret is not finding this sooner.
Angie
Monday, September 1, 2014
My husband and I love hiking. We like combining the healthy part of it with the beautiful views and that's why we are always looking for new places to visit. Before deciding where we will go, we visit LetsGoPlayOutside.com. All we need is in one place – a huge list of hiking destinations to choose from, the weather as well as many interesting articles! We would highly recommend it to any hiking fan.
Tom Armstrong
Sunday, October 5, 2014
This is the MOST complete outdoor website ever done! Let's Go Play Outside gives you the possibility to find an amazing amount of outdoor activities. It helped me find the BEST and closest places to practice my favorite activities.
Simple, easy, accessible and complete
The BEST outdoor website I have ever seen.
Corey O'Donnell
Wednesday, June 18, 2014
My girlfriend and I are fans of mountain biking and try to do it every weekend. LetsGoPlayOutside.com is where we look for new and exciting places to go to. It has literally thousands of mountain biking routes on the list to choose from! It is our number one place online when it comes to mountain biking information. Thank you LetsGoPlayOutside.com!
Jason Mills
Thursday, July 31, 2014
While this is a thank you letter to you, I think you may owe my boss an apology. While I was doing some …research for work… I stumbled upon your site and the collection of videos. I was able to learn about some local national treasures from passionate enthusiastic people. I pitched my editor on an article about local trails and showed him the video—he loved it. That was until he asked me how much time I'd spent on your site.
Alex Gardiner
Thursday, June 12, 2014
Hi guys, I am Alex. I am a really outdoorsy guy. I love to be out in the open, I really enjoy the sun and I feel right in the middle of nature, with trees and wilderness surrounding me, that's where my home should be. I have always been this since I was a child. I used to go hiking with my dad. He passed away a few years back but the love of hiking that I have has remained. Every few months I take hiking trips over the weekend. It helps me get back in touch with myself plus it's a great way to test myself and know that I am still great in shape. I usually go alone but I often join some trekking groups too. I keep searching for good places to go for trekking but they are very hard to find.
Luckily I discovered Lets Go Play Outside a while back when I was searching for places to go for trekking and the site has blown my mind. It is a comprehensive list of all the major trekking sites that there are. It even has information about every one of them and most have them have images and reviews with them. Lets Go Play Outside has literally changed my life. I really appreciate.
Carl Wilson
Friday, January 3, 2014
I believe I have one of the coolest girlfriends ever. She's hot, she is so smart and the best thing about her is that she loves to ski, just like I do. We have been dating for over a year now and we both met each other over a skiing trip only. But I had no idea she lived near my apartment, just a few blocks down. We recognized each other from the trip and started talking and went on a date just that week.
Things have been so good with her. We take a couple of ski trips every few months because she is into skiing just like I am. She has grown up skiing all her summer vacations as her aunt lived in the mountains. And me, I have spent all my life in the snow and only a few years back I moved somewhere else. We both love to ski together and keep searching for places that we can go to ski. And that is when I found out about Let's Go Play outside. It is a great website that lets you search about all the places that you can go for doing adventure activities and gives important information about those places with images as well. It has got a huge list of places and we both can select whichever we want to take the next trip to. I really love the site, Its awesome!
Alan
Thursday, June 12, 2014
My friends and I climb a lot and we always had the same problem – we didn't know where to go to climb and often times we're simply going to the same places over and over again. Since we've found LetsGoPlayOutside.com that changed! Now each and every climbing trip is unique and different. It is not only the best website for climbing fans but also for anyone that is looking for a fun adventure outside!
---
Share

your experience
---
Your comments are important to us. Share your experience with our community.
It will be a pleasure to hear from you.
Have a beautiful day! 😁
Share your experience
---
More

Information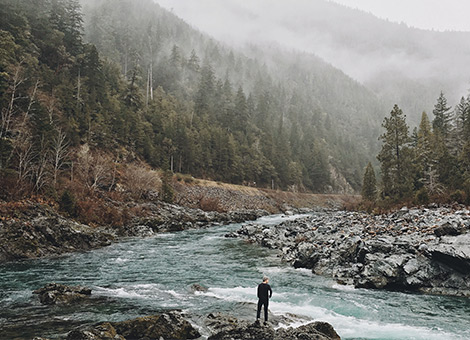 One of the best things about being able to hike is the fact that you can reconnect with yourself. You get to explore your life, enjoy your time and you also have the unique opportunity to explore new locations and just have fun as you see the new places!
Each new hiking experience that you can find on our website is fun, it's personal and it will impress you quite a lot. If you want to enjoy your time and have fun, you obviously need to take your time and find out the best hikes.
This is why everyone comes back to our website, because it can be very hard to find a great set of nice hiking lines without our help. Thankfully, we are more than happy to assist all the time and we always provide you with the help, efficiency and attention to detail that you need.
Nothing is impossible when you visit our website and you will obviously be more than impressed with the experience and its unique results. That's why you should give it a shot, because it really is well worth your time and appreciation. Just check it out and you will certainly be very impressed with the value that we deliver.
As you can see from the testimonials below, we already helped hundreds of people enjoy various hikes all over the country. Join them and have fun in one of the most interesting and delightful hiking experiences. You will certainly not be disappointed, that's for sure!
---