More

Information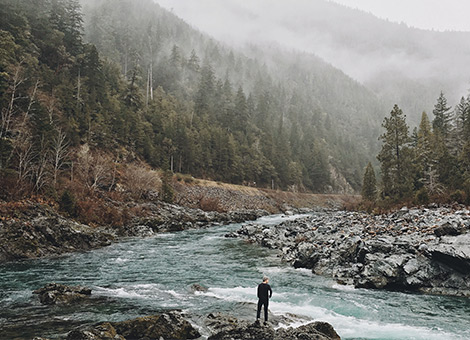 Let's Go Play Outside was created with the main aim of creating a rich platform to assist people in choosing the right place for the outdoor activities they have in mind.
Have you ever wanted to go hiking, trekking or on some other outdoor adventure but just didn't know where to go? Have you ever wanted to plan a great outdoor event in a nice place but you simply couldn't find the right platform online to share your plans with the world? How about experiencing an outdoor activity, capturing great photos and yet not having a relevant platform on which to share these with a like-minded community? Let's Go Play Outside is the answer to your prayers. We help you discover new outdoor spaces, connect with individuals passionate about outdoor activities just like you and share your experiences with our community and the world.
Think of that moment when you want to travel the country yet you have no idea which places to visit for your excursions; you could be having your next assignment with no idea what people within your neighborhood share with you in your passion for outdoor activities. If you feel like that at some point, Let's Go Play outside is just the place for you.
One of the most important things about us is that we want to make it easy for you to enjoy the outdoor regions in your area. After a very long day at work, it can be extremely hard to find a good and reliable place where you can enjoy your time and have fun. That's why you need to give this amazing platform a shot, because we offer you the experience and excitement that you want.
Plus, with so many amazing places to explore, you will never run out of places to check out, and that works to your advantage. All you have to do is to check out this offer and that's it. You will be very impressed with the experience, so just give this a shot and you will not be disappointed.
We are very committed to helping you enjoy your time. It may be hard to do that at first, but the experience will be an incredible one in the end. That's why you may want to work with us, because we can bring you the efficiency and result that you always needed.
Once you work with us, you will be extremely happy with how easy it is to find your best hiking trails. Stop wasting a lot of time online, we will gladly help you identify the best locations that you can explore at this time. All you have to do is to check this out now and you will be very impressed with the experience, that's for sure. Check out this great experience and you will certainly find a very interesting, exciting way to explore your local area unlike never before. Just go ahead and enjoy the exp0erience, you will not be disappointed! We are here to help you find the best hiking trails, so just check this out and you will be very impressed with the outcome.